 +33 (0) 6 86 87 26 78+33 (0) 5 58 42 80 12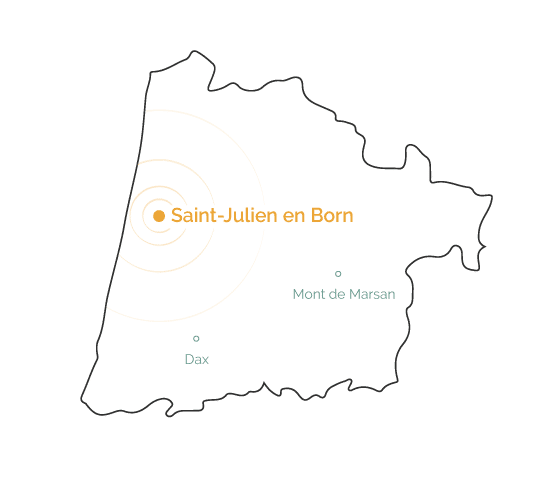 Contis-Plage is a small seaside resort located between the village of Saint-Julien-en-Born and Lit-et-Mixe.
It is the delight of bathers, surfers and beach lovers.
This very typical seaside resort has kept a human size while having many restaurants and shops.
You can also visit its lighthouse in the heart of the pine forest.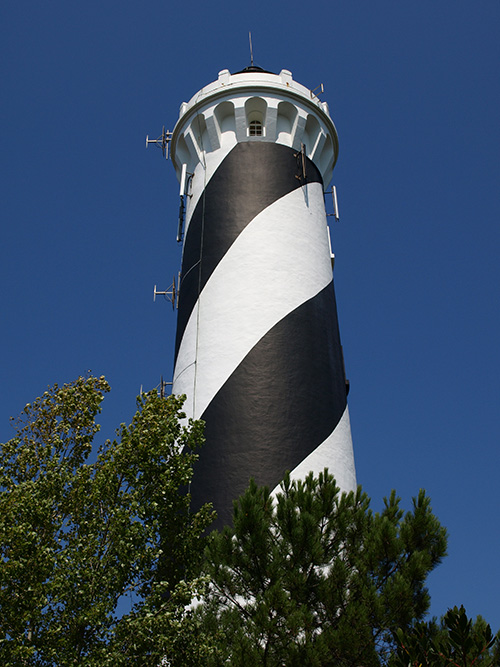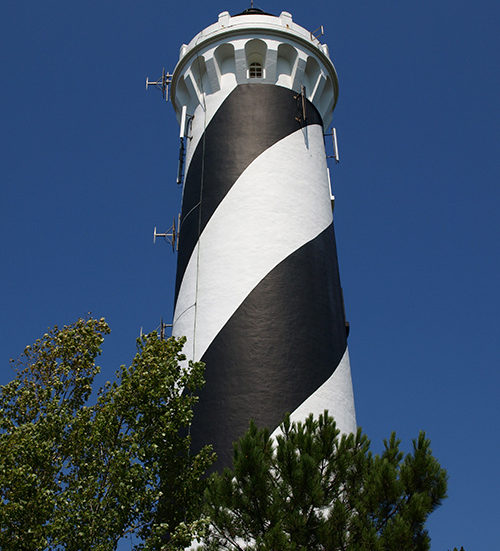 Marquèze's eco-museum is one of the very first eco-museums in France. Marquèze's mission is to pass on the heritage of the Great Land by restoring the living environment of its inhabitants in the 19th century.
After having travelled 4km from Marquèze to the village of Sabres in a typical train, you will dive into the Landes past along a guided route and discover the customs and tradition of yesteryear in the region; a visit resolutely focused on ecology and the conservation of local values of yesteryear.
The eco-museum is an equipment of the Regional Natural Park of the Landes of Biscay.
Official SIte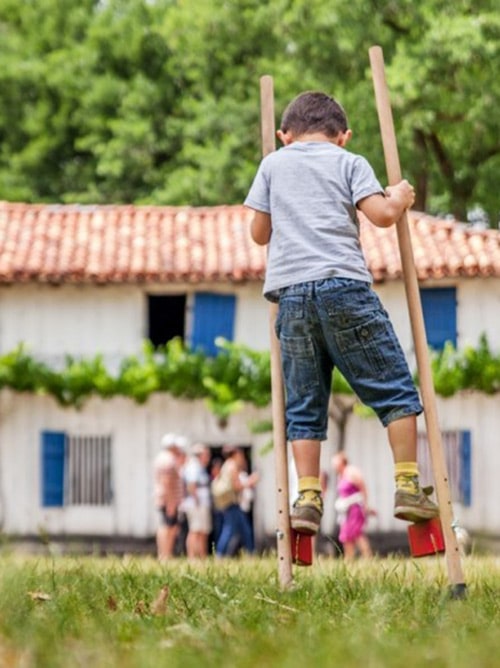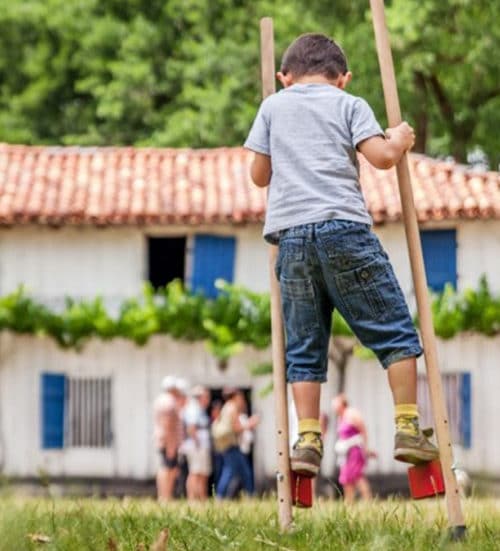 Mimizan is a town on the coast of Landes, located 87 km southwest of Bordeaux. It is one of the most well-known seaside resorts on the Landes coast. One distinguishes Mimizan village where is concentrated the majority of commercial activities and Mimizan beach with nearly 10 km of fine sand.
Not far from the city centre, Lake Aureilhan, located in an exceptional natural setting, is set for water and nature activities windsurfing, canoeing, rowing, etc.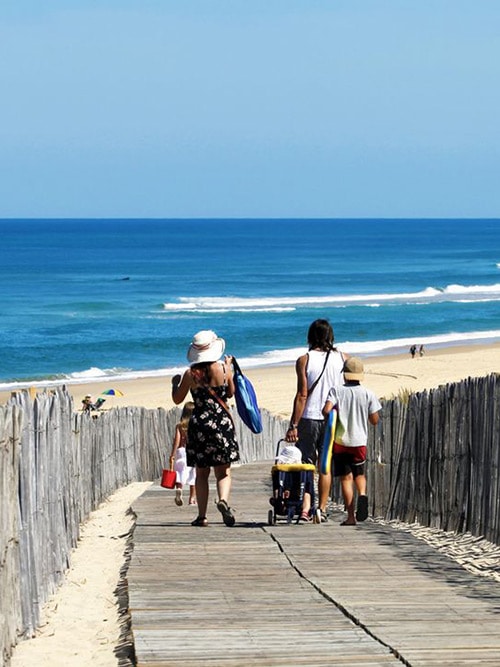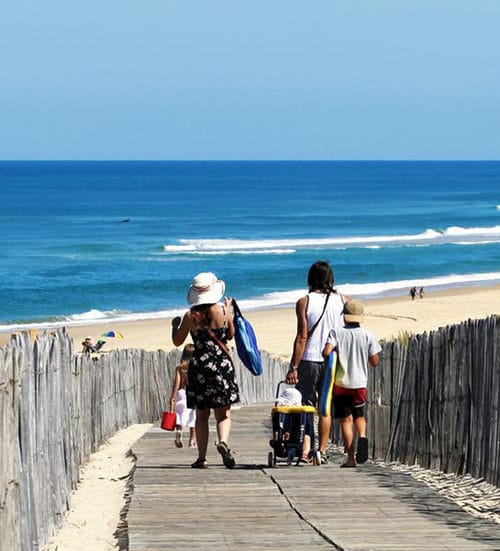 The Huchet Current is a nature reserve located between Leon Pond and the Atlantic Ocean. About 9 km long it is a site rich in history, traditions and habitats for flora and fauna.
You can discover this exceptional site by boarding with the boatmen from Lake Leon to the beach of Moliets. You will wander through these calm waters and discover the diversity of bird species and vegetation.
A wonderful exotic and relaxing parenthesis where nature is queen!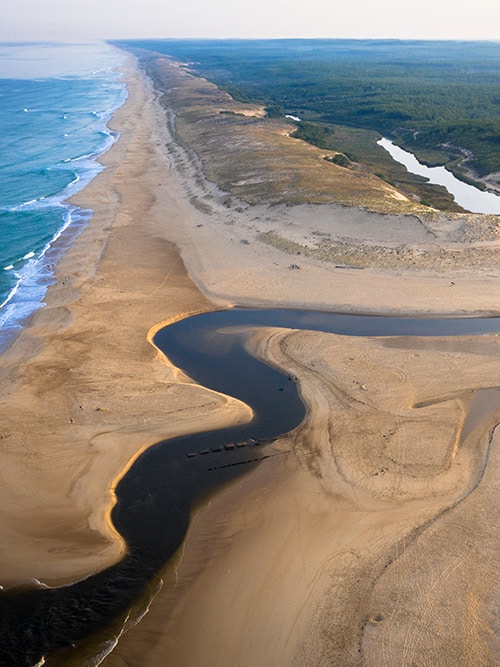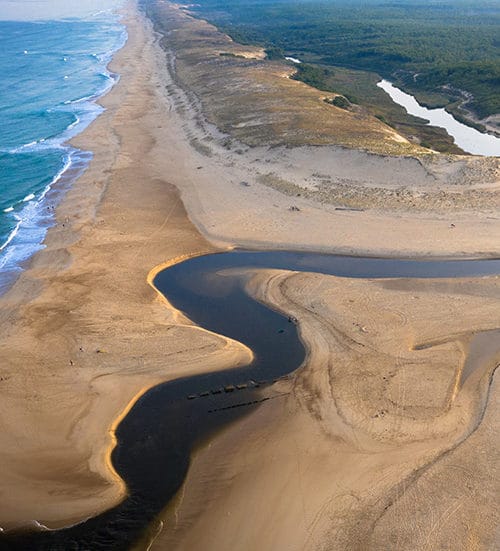 Less than an hour from Saint Julien in Born, you can visit the famous seaside resorts of Hossegor and Capbreton. Enjoy the beautiful beaches of The Landes, the sea lake, the many sports activities and these 2 city centres rich in shops and restaurants. You can also stroll through the traditional Market of the Halles d'Hossegor or discover the lively atmosphere of the Capbreton fish market.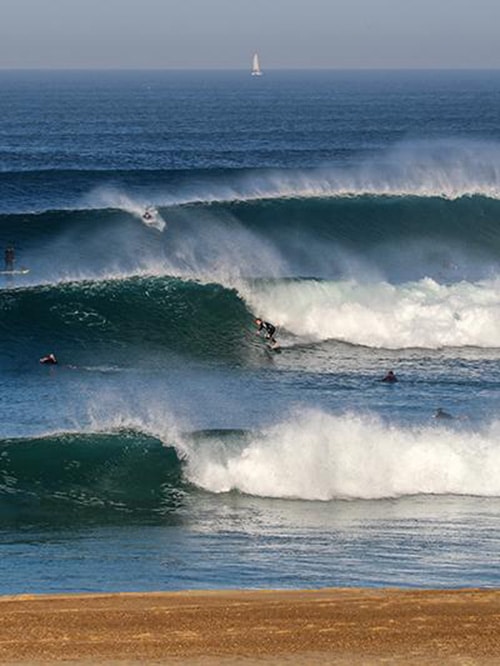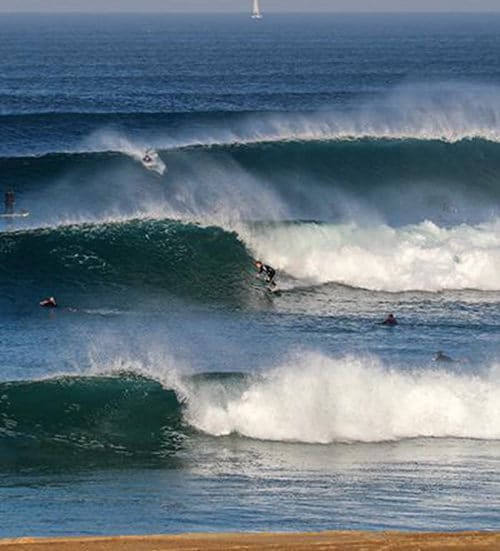 Dax ferias are a must-see !!!! They are held the week of August 15 and last 5 days and 5 nights. It is an opportunity to meet with family or friends, and to let yourself be carried away by the festive and musical atmosphere of the city, while evolving in the streets. Let yourself be carried to the rhythm of bullfights, shows, Landes racing, concerts, folk parades, bandas and musical groups. White and red outfit of rigor!